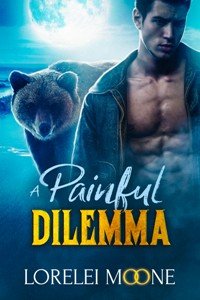 Good guy and ambitious Alliance agent Henry Weston always does the right thing. But when he is ordered to spy on his own people, he knows he must rebel. He finds the perfect partner in Gail McPherson when they connect in a way only true mates can. But, Henry already has a mate. What the hell?
About the Book
Henry Weston can't take it anymore. Lately, his job with the Alliance seems to be less about protecting shifters from their enemies, and more about surveilling his own people and making sure they don't break any Alliance rules. This is not what he signed up for, so it's time for him to make a change. There's only one problem: his mate and colleague Margaret isn't on board at all, in fact they can't seem to agree on anything lately.
Meanwhile, Alliance leader Adrian Blacke's new assistant, Gail McPherson is having similar trouble adjusting to her job. The ideals that made her join the Alliance don't match up with her day-to-day reality and she yearns for something else.
When the two of them meet, sparks fly, and they even start to hear each other's thoughts, like only true mates can. But Henry already has a mate whom he wants to remain loyal to, despite their disagreements. If Henry and Gail can't be lovers, at least they can be allies in a new cause: forming a New Alliance. What ensues is a battle between sense and emotion; loyalty and fate.
This paranormal romance novella is the fifth in the Scottish Werebear series. For the best experience, readers are advised to read the series in order.
Other Books in "Scottish Werebears"