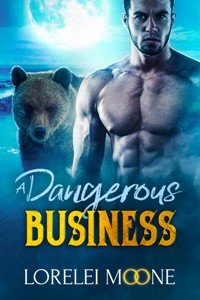 As part of the Alliance, bear shifter Aidan McMillan hunts the Sons of Domnall, a secret society of humans sworn to destroy all shifters. Along comes werewolf Heidi Blackwood, his fated mate, and it suddenly becomes impossible to focus on the job.
About the Book
Aidan McMillan is a bear on a mission. Together with a group of like-minded shifters called the Alliance, he's uncovered the existence of one of the most infamous concepts in shifter history/legend: The Sons of Domnall, a secret society of humans sworn to destroy all shapeshifters. One of their cells has popped up in Edinburgh, and the Alliance is set on infiltrating them somehow. Meanwhile, he's also investigating the death of his parents years ago. Everyone says it was an accident, but was it really?
Heidi Blackwood, the daughter of her pack's alpha, has been sent to work with Aidan and the others in order to hunt down the Sons of Domnall and neutralise the threat they pose to wolves all over the world. When they first lay eyes on one another, they know right away: they're meant to be mates. Although Aidan smells unlike any wolf she's ever met, she doesn't yet realise that he's the one thing she shouldn't look for in a mate: a bear, one of the wolves' natural enemies.
Can they stay on task long enough to successfully fight the Sons of Domnall? Or will their complicated feelings for one another throw a spanner in the works before it's all said and done?
This paranormal romance novella is the second in the Scottish Werebear series. Although each part stands on its own and can be read out of order, you'll get more enjoyment out of them if you read them one after the other.
Other Books in "Scottish Werebears"