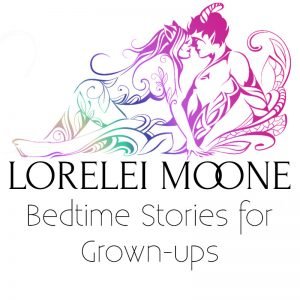 Although my debut paranormal release, Scottish Werebear: An Unexpected Affair has only come out in September 2015, I'm not new to writing in general. In fact, my mom still tells me to this day about how I would make up stories, and attempt to record them in my clumsy, shaky handwriting from the moment I learned to read and write. From there I went on to write fan fiction and other stuff meant for my own eyes only, until I finally started publishing contemporary romance in 2012 (see L.Moone).
I've always enjoyed stories of the paranormal. Vampires, shape shifters, witches and magic, all featured in the books I loved the most, even when I was still growing up. But it wasn't until much later that I got into romance.
One of the first writers (a self published author just like me!) I came across was Tina Folsom, via her Scanguards Vampire series. I was hooked. From there I went on to read more romance of various flavours until I found a new favorite kind of hero: bear shifters, like the kind written by Milly Taiden, Zoe Chant, and T.S. Joyce. What I love about bears is how they can be all strong and independent, a bit reclusive, and almost grumpy, but they always end up having a heart of gold (plus they tend to know their food, and we all know that a man who can cook is doubly sexy). All that (except for the shifting into a powerful bear) almost exactly describes the sort of man I ended up falling for and marrying in real life, so it's no surprise that this is what I started my paranormal romance career with.
Anyway, that's a little bit about me, feel free to tell me about yourself in the comments! Have you always loved shifter books or are you new to them? Who are your favorite authors? I'd love to find out (and perhaps find a great read in the process).
Thanks for reading,
Lorelei