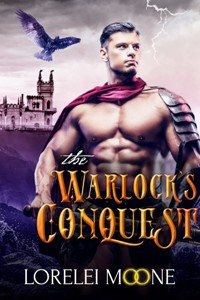 Ever since the barbarians on the Black Isles took Feris' sister, Kelly, he swore revenge on them. Years later, he leads a troop of mercenary warriors across the sea to liberate her. Does she even want his help?
About the Book
He would have his revenge. Nothing and no one could stop him.
Ferris has spent the better part of six years training and preparing for vengeance. The barbarians who abducted his sister so long ago would pay for their sins in blood. With the help of his magic, he'd avenge her honor, and wipe out the Black Isles once and for all. It's all so clear, until he starts to wonder if he's fighting for the wrong side.
She knows she must kill him. So why does she hesitate?
As right hand woman to the General, Eryn plays an important role in the defense of the Black Isles and its people. When a ship full of human mainlanders is spotted in their territory, she knows they must strike the enemy hard. War will tear the Isles apart if the warlock on-board the ship isn't stopped. Only, she can't bring herself to do the needful… He has put her under his spell.
They're sworn enemies, fighting for opposing teams. The battlefield is the last place where love should bloom. But as they are about to discover, passion and hate are two sides of the same coin…
Other Books in "Shifters of Black Isle"