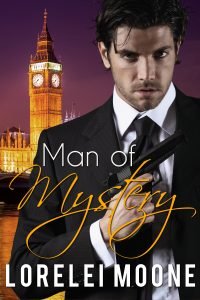 Out Now! 
Something a bit different; my first (non-paranormal) Romantic Suspense! Don't worry, some of the elements you love from the Scottish Werebears series are present in this book as well; a sizzling romance, hot alpha male hero and curvy heroine, together with an action-packed plot.
Buy Now: Amazon Kindle / Amazon Paperback / Audio Book
Keywords: Romantic Suspense, spy romance, secret agent romance, attraction at first sight, high heat love scenes
What would you do if on your way home from your boring work, all of a sudden a handsome stranger leaps into the back of your car and asks you to drive him to the airport?
Be terrified? Threaten him and hope he gets out and leaves you alone? Those were my first instincts as well.
There was something in his eyes, something in the words he said that made me pause though. What if this beautiful man really did need my help? What if my refusal meant not only that his safety hung in the balance, but that of the entire country? So I drove him to Heathrow, and my adventure began…